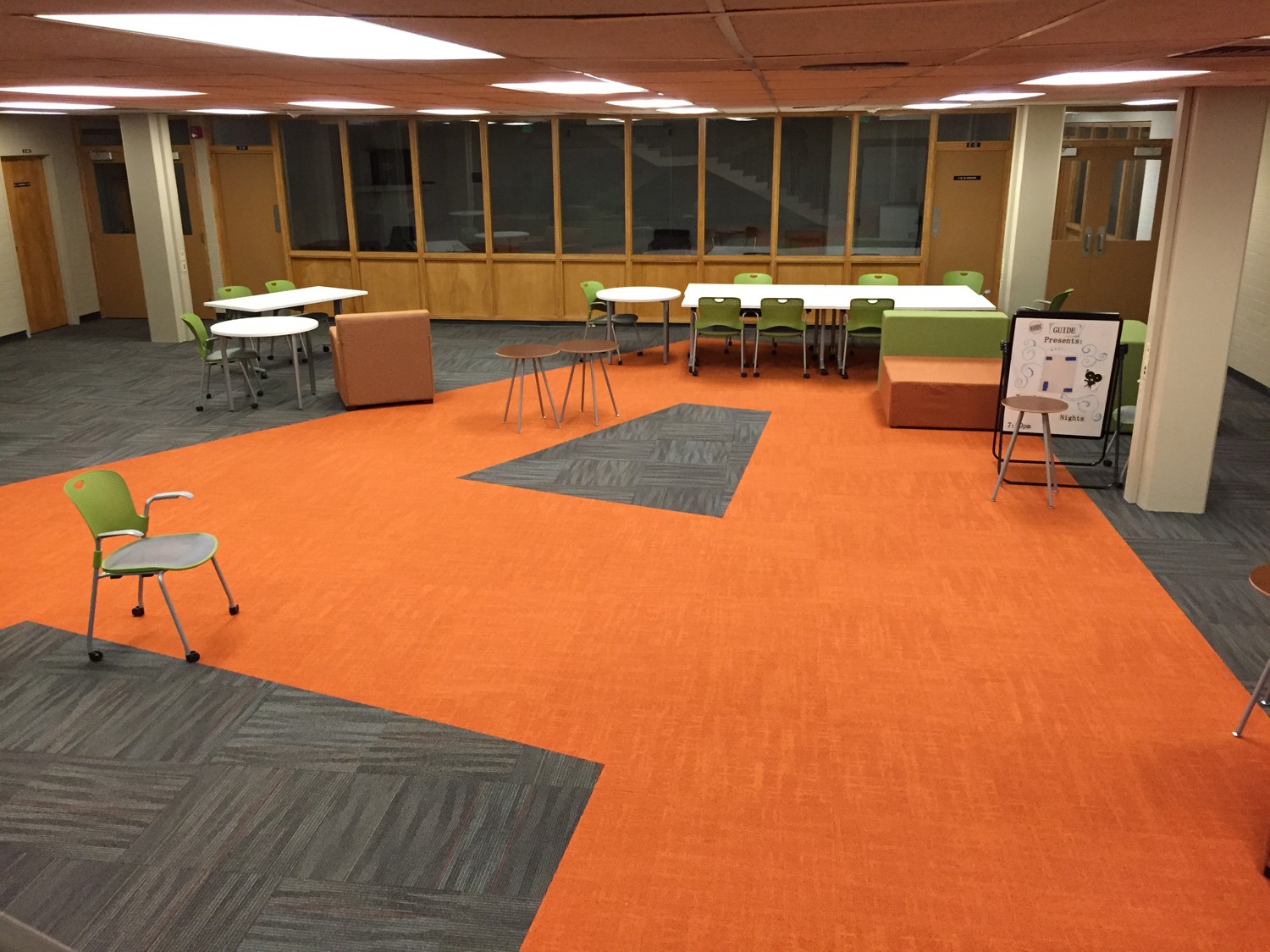 Filter content by studio:

Studiotrope was selected as CSU's Housing and Dining Services On-Call design firm in 2014. Over the past year, we have done 3 projects with HDS that have been executed with tight budgets and tight time constraints over winter and summer breaks. The projects have included everything from finishes and furniture - to custom graphics for: residence hall entrances and lounges, game, study and waiting areas. Each project requires coordination with the end-user, project manager and Campus standards to make sure all parties expectations and needs are met in a timely manner.



We have also developed a strong process for using and specifying quick-ship furniture and carpet to help achieve tight project timelines. We also worked closely with pre-approved vendors and dealers to expedite purchasing process while maximizing value.
Filter content by studio: