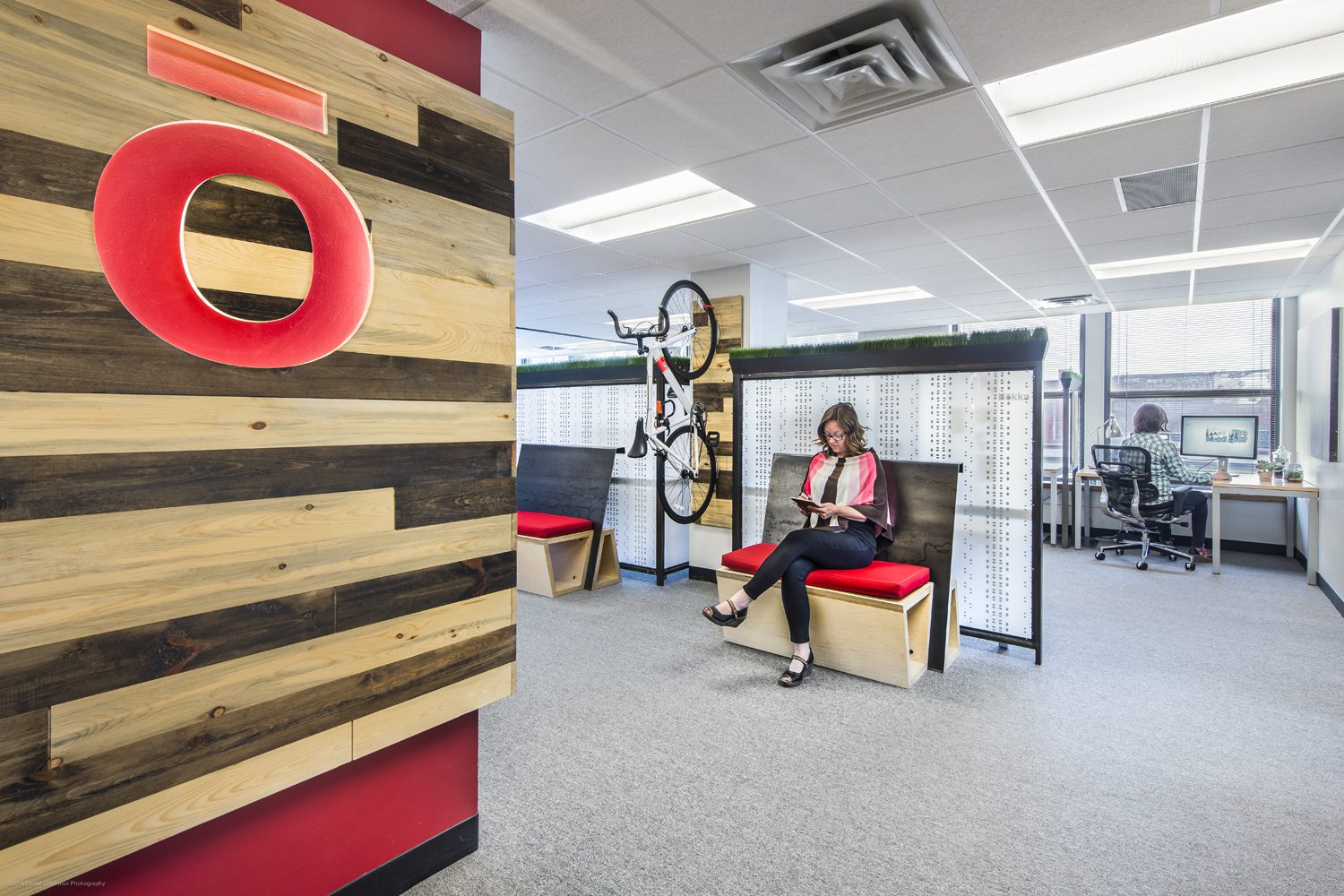 Filter content by studio:
Bokka Group came to studiotrope as they were adding staff to their existing office space. In addition to adding workstations, Bokka wanted to upgrade their generic office environment that was just serving basic functional needs. Their goals were to subtly infuse their brand and culture into the environment while giving their staff more distinct boundaries between their workspaces.

The entryway now sets the informal, yet professional tone for their space with a wood feature incorporating a backlit Bokka "O". Custom steel and acrylic screens replace old "cube farm" style office portions. The screens were designed with movable magnetic steel accessories to adapt to user needs. In addition, these screens are free-standing so they can be taken with them when the company grows and needs to relocate. Our team designed bent steel and plywood benches to create an informal place to meet in a zone otherwise just used as a corridor. Our Graphic Studio designed translucent cut vinyl to reduce the conference room's fishbowl effect and the Interiors Studio specified new conference room furniture that supports the technology Bokka uses for more effective meetings.
Filter content by studio: