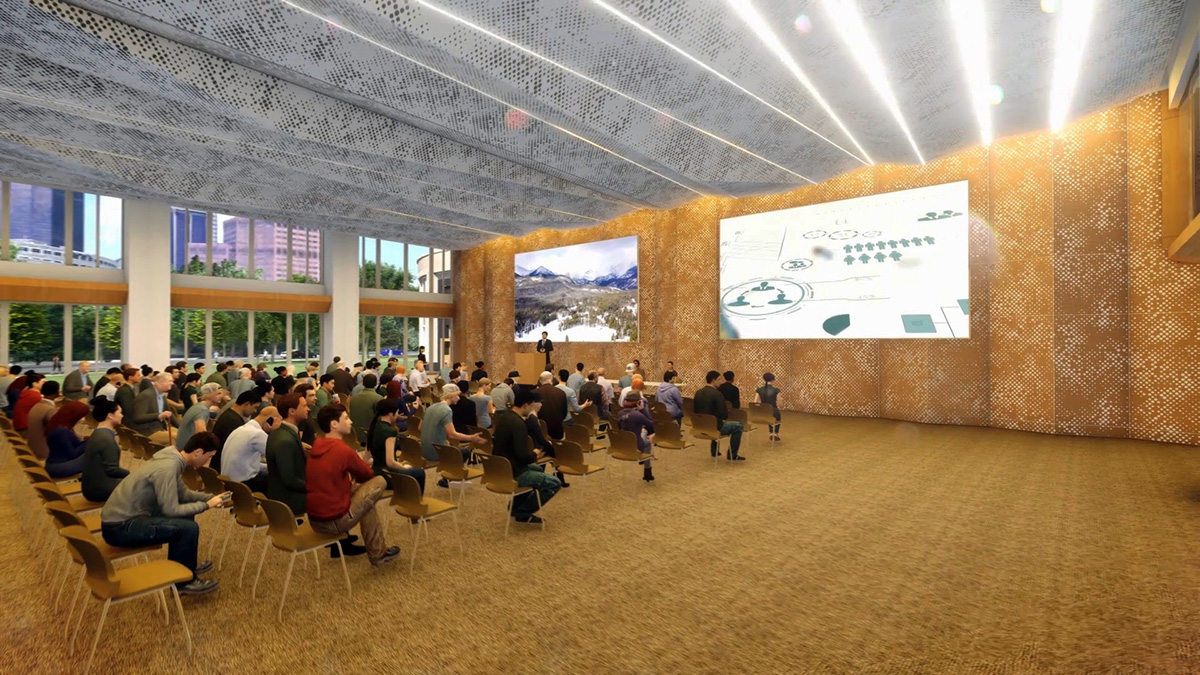 Filter content by studio:
The Denver Central Library of the future will challenge preconceptions about what a library can be. The existing 540,000-square-foot Central Library – the inspiring design of renowned architect Michael Graves and the Denver firm of Klipp Colussy Jenks DuBois – opened in 1995. This was a moment in the history of public libraries when there was great change on the horizon as we embarked on the Information Age.

The original library was designed by notable Denver architect Burnham Hoyt and is individually listed on the National Register of Historic Places. While keeping the integrity of the Graves and Hoyt designs, the Central Library needs significant changes in order to provide spaces for current and future library services. The design strategy to renovate the Denver Central Library involves first acknowledging and respecting the past, present, and future aspirations for this building and its role in the Civic Center Historic District.

Now is the time to recognize the challenges of a 20th-century architectural icon serving a 21st-century library in the Information Age – in other words, how well the container is serving its content? This project must emphasize and reinforce the strong geometries which define this building while simultaneously creating entirely new and relevant experiences to activate the main level. This will set the tone for future work on other levels while future-proofing the lower levels.
Filter content by studio: