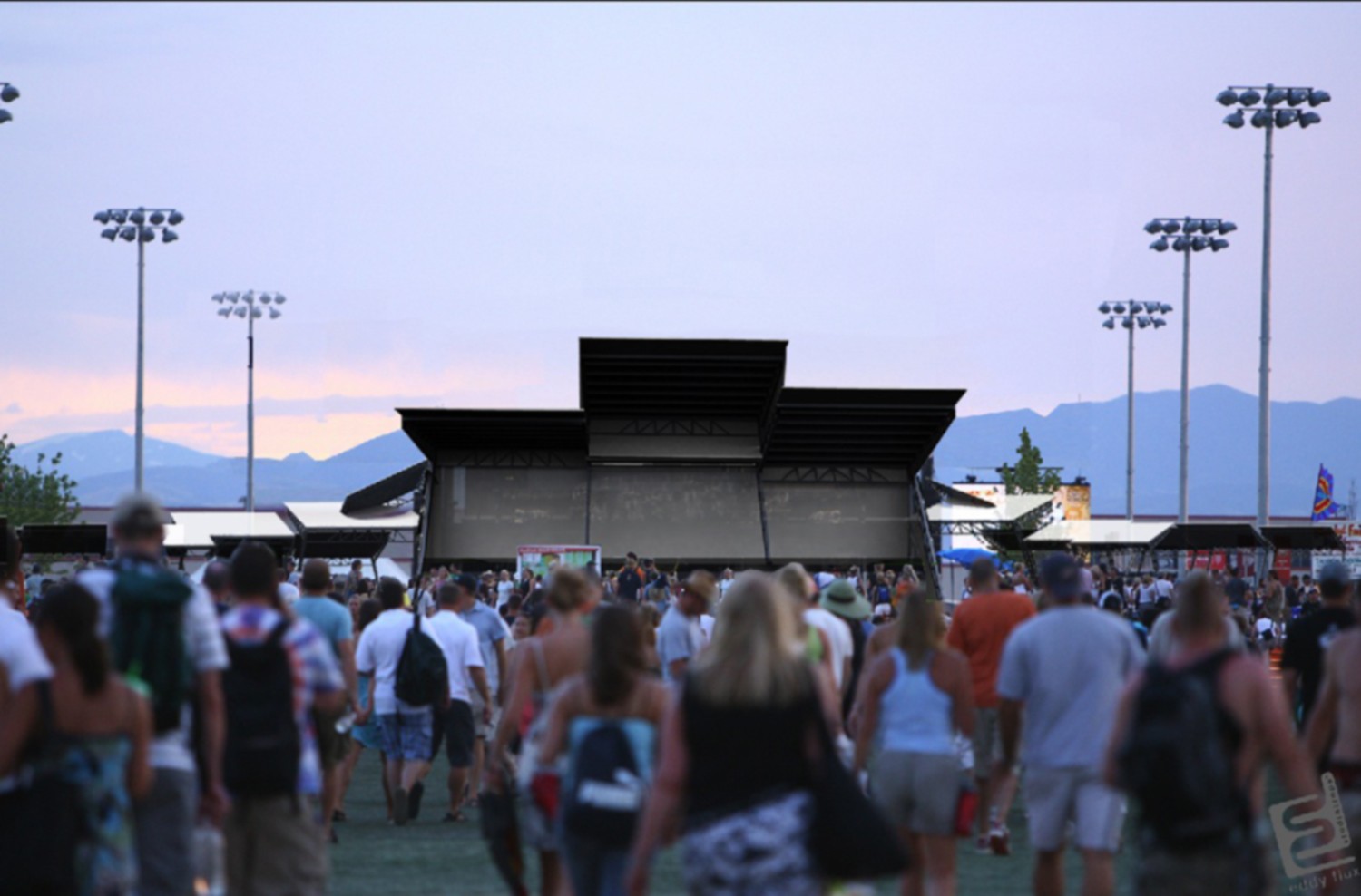 Filter content by studio:
Studiotrope was approached by Kroenke Sports Enterprises to help explore the feasibility of building a permanent outdoor event stage, located in Pod #2 at Dick's Sporting Goods Park. The goals of the project where to create an environment that will support the park's atmosphere of entertainment as presented in the Stadium District Guidelines. The space will primarily be used for outdoor music events such as, the Mile High Music Festival, but will also create a beacon for local community events and opportunities. The design included a permanent stage and structure that included dressing rooms, kitchen and catering, offices, public restrooms, and VIP areas including a bar.

At the onset of the project, the client gave implicit instructions: Do not recreate a 'square box.' To meet this challenge head on, the design team embarked on a journey, researching and creating mini-case studies on similar venues worldwide. The process evolved to the study of sound - or rather the perception and physics of sound. The cross sections of the structures are fixed to the center of the wavelength (low pitch) and are tilted up and down depending on the amount of amplitude. The tectonic plate shaded structures help create a sense of space within the vast fields and help frame the views. The site plan is positioned in relation to the waveform of a whistle (high pitch). International talent riders were utilized so that even the most demanding performers needs would be met.
Filter content by studio: