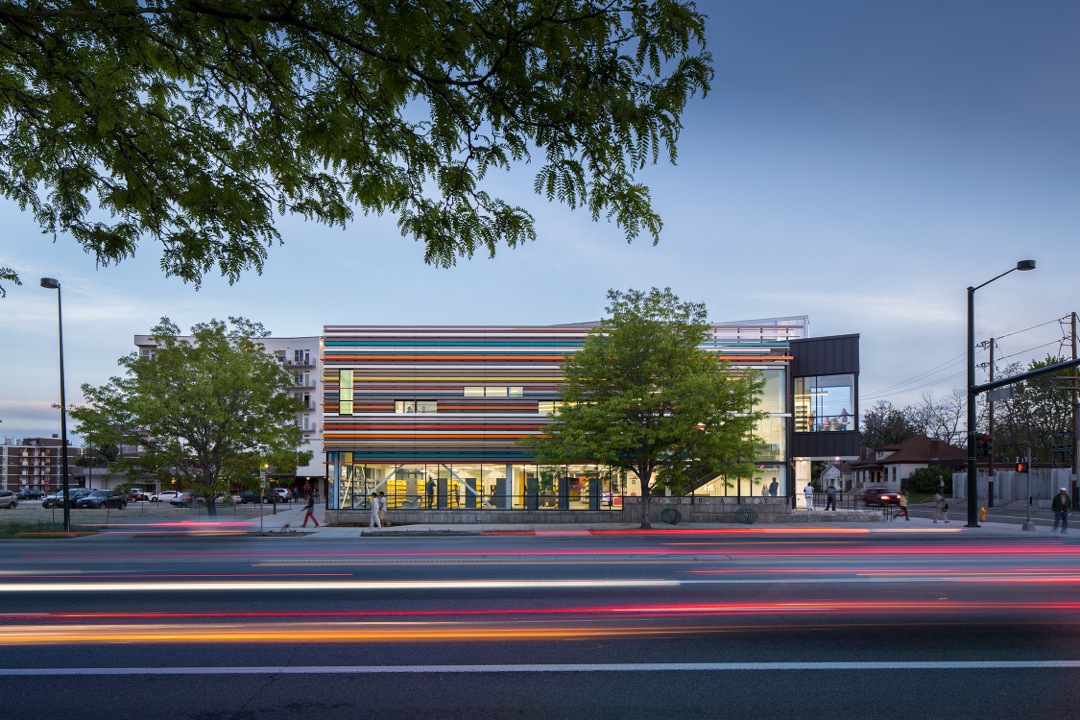 Filter content by studio:
Rodolfo "Corky" Gonzales Branch Library named 2015 Colorado Library of the Year

Recognition by Modern in Denver Magazine

The west side of Denver is culturally diverse and known for its large immigrant population. After several community meetings an architectural concept was generated; Library as Greenhouse — an incubator for growth.

In addition to vibrancy and strength, this library exhibits and celebrates the community it exists within. As such the building embraces its urban setting by establishing highly active zones along the historic Colfax Avenue thoroughfare, while simultaneously creating private and secure gathering areas for those who explore deeper into the branch.

One of the primary goals of the project was to set a new standard in sustainability. The "Greenhouse" concept led to the establishment of a three-story plenum WALL that behaves like a light, water, and air filter for the building and its occupants. The WALL, in combination with a raised floor system, safeguards water, facilitates a passive displacement ventilation system, invites and filters natural daylight into the library, and showcases the building's automated systems.

In response to the local cultures and as a complement to the gritty urban setting, the building features an interior courtyard on the second floor to invite daylight into the middle of the building and provide a respite from the city.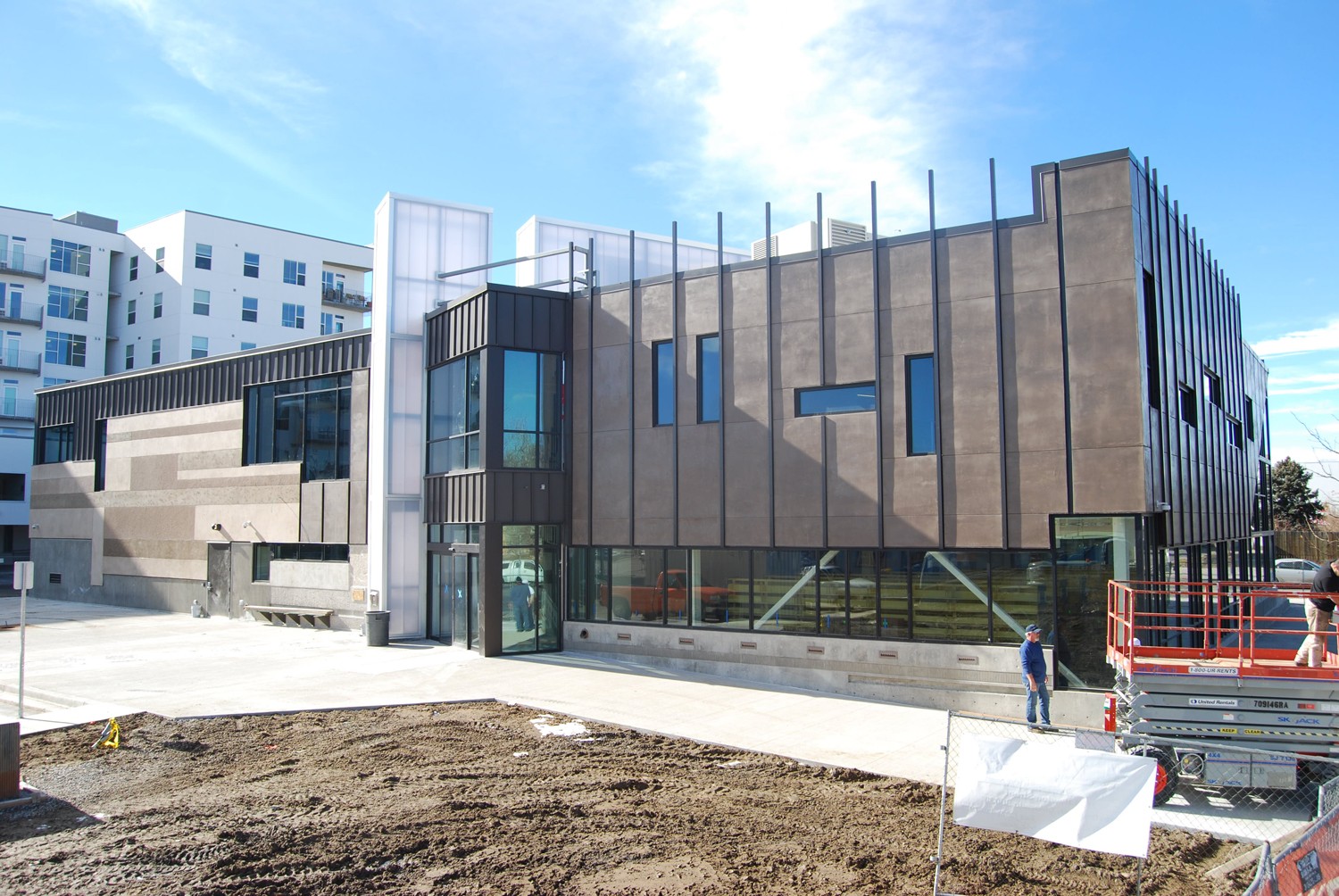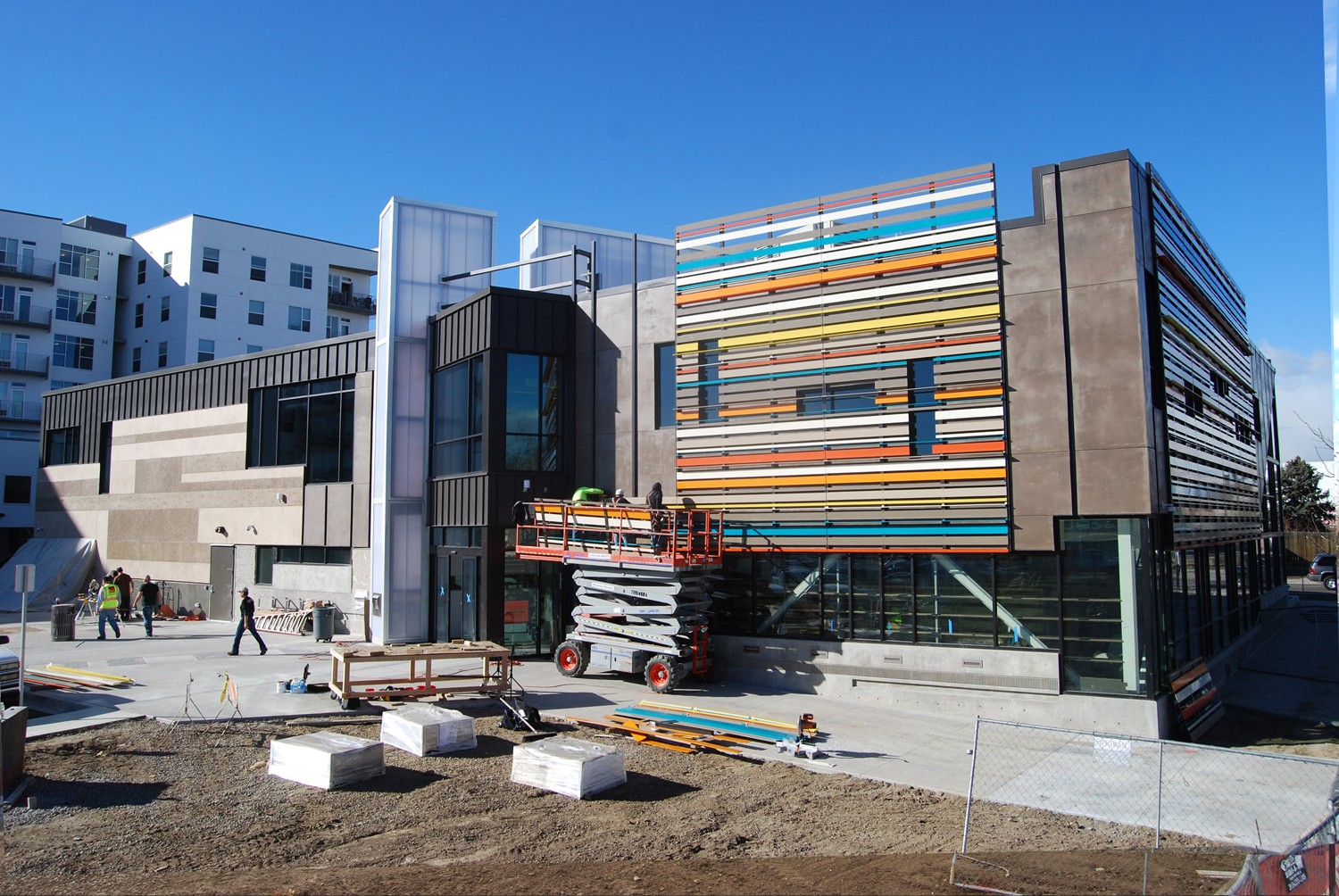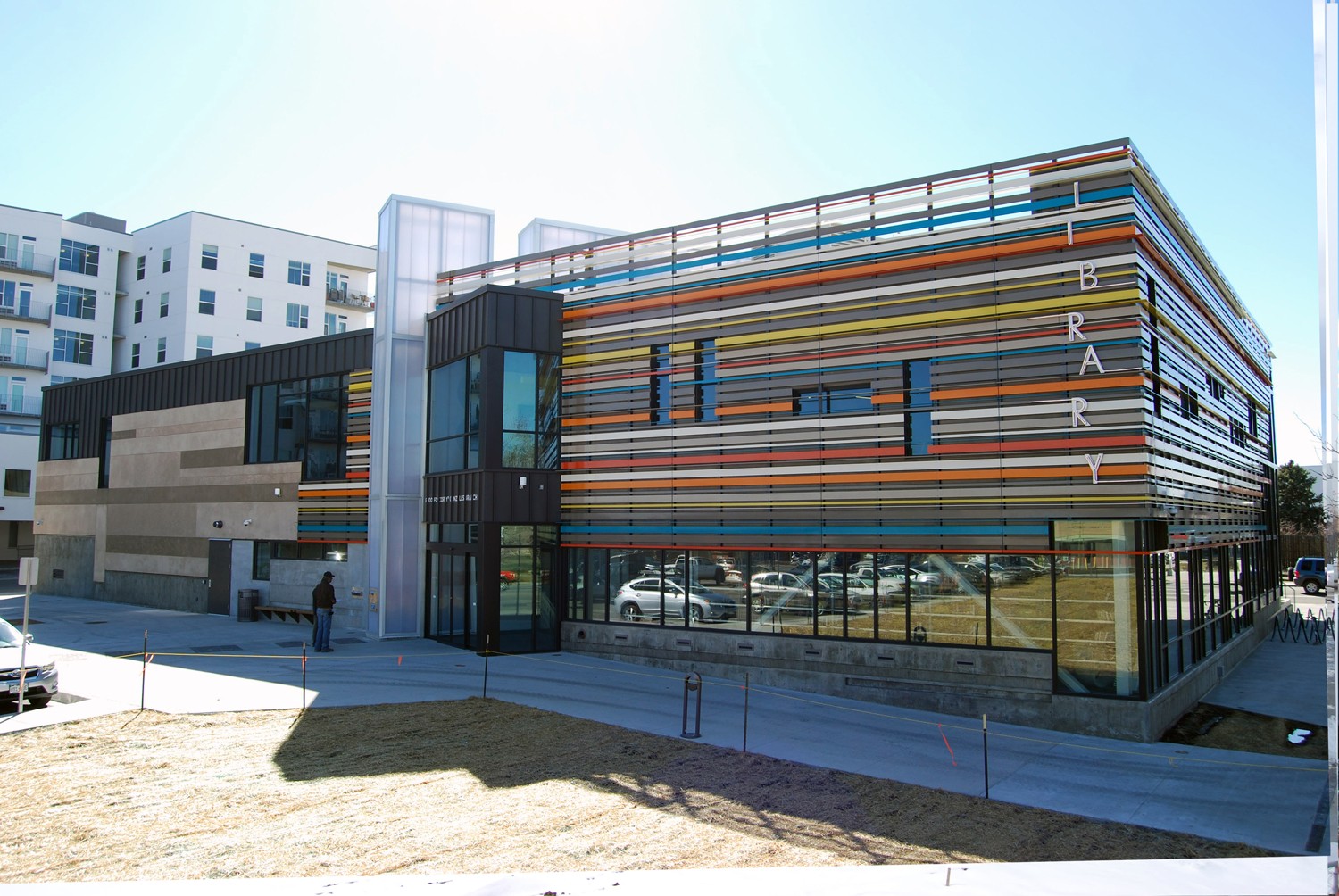 Filter content by studio: