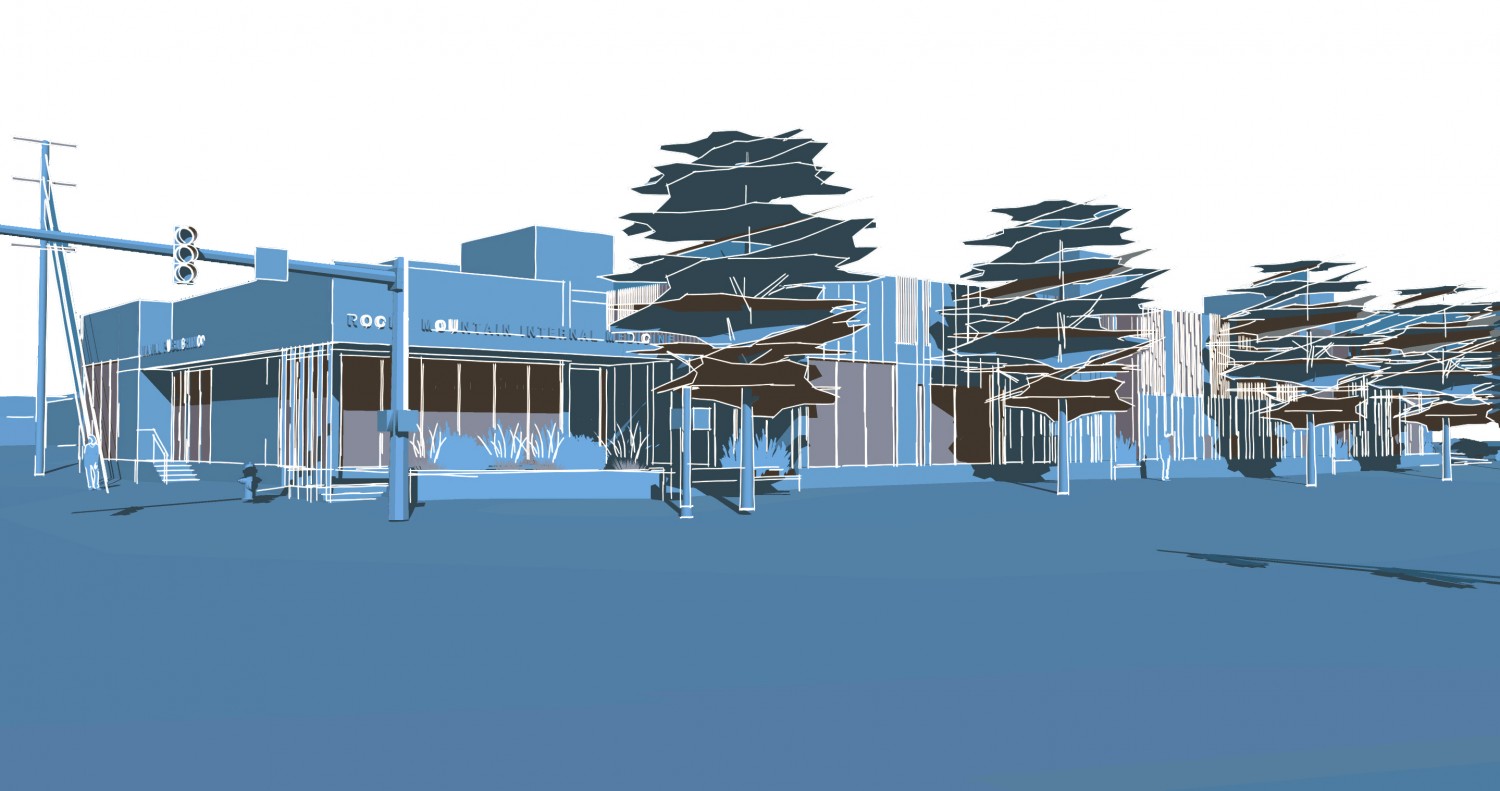 Filter content by studio:
Rocky Mountain Internal Medicine specializes in preventative, acute and chronic healthcare with the primary goal of improving the health of underprivileged patients and people in their community. The new clinic should empower all their health care practitioners to live the RMIM values of participation, teamwork, integrity and respect. Located immediately across Colfax from the new Denver Public Library Corky Gonzales Branch this building co-creates a definitive 'gateway' from downtown Denver to historic west Colfax and the Rocky Mountains beyond. In that regard it is important to have an architecturally contextual relationship with the existing library.

The building concept includes 8 'preventative towers' that welcome community members and beckon them to acquire preventative health care. The towers are a pneumonic device; they provide a unique character on the exterior, filter natural light to the interior, and create clear wayfinding nodes that link occupants from one zone to another in a manner that promotes teamwork and respect.

Materiality along the Colfax façade has textural expression that will make the building feel alive via shadow play throughout the day. The strong blue hue of the glass signifies calmness and stress reduction while also putting occupants in touch with their circadian rhythms. This subliminal message is particularly relevant to patients seeking aid for sleeping disorders, a specialty provided by RMIM.
Filter content by studio: