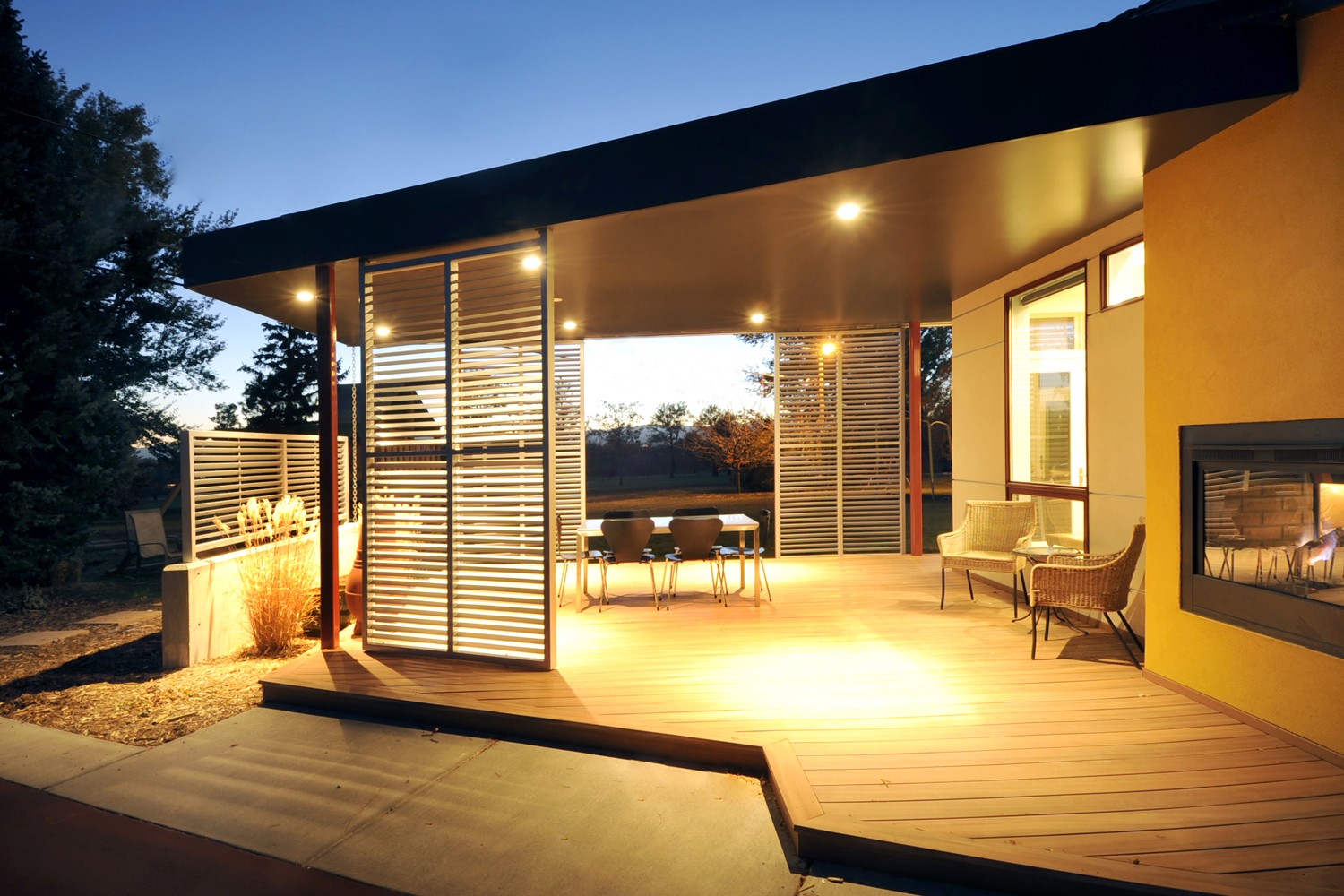 Filter content by studio:
The site for this residence is on the north edge of the Wellshire Golf Course in the Cherry Hills Heights neighborhood of Denver. The rear yard offers open vistas to the south and west, and an existing tennis court is located on the east side of the lot. Early site studies revealed the exterior spaces to be entirely underutilized and difficult to access. As a result the proposed addition was exaggerated along an axes parallel to the tennis court and the relationship between the interior and exterior environments has been enhanced.
Studiotrope was hired because the home owners were interested to know how a radical rebirth to their home could improve the way they currently use it. The family had grown up in the home and the function of the home had changed significantly since they first moved in. A key feature to the renovation was the kitchen which was designed using a balance of handmade recycled aluminum and red glass tiles with several surface materials. Throughout the space there are different tactile surfaces and colors producing a much-needed escape.
Filter content by studio: