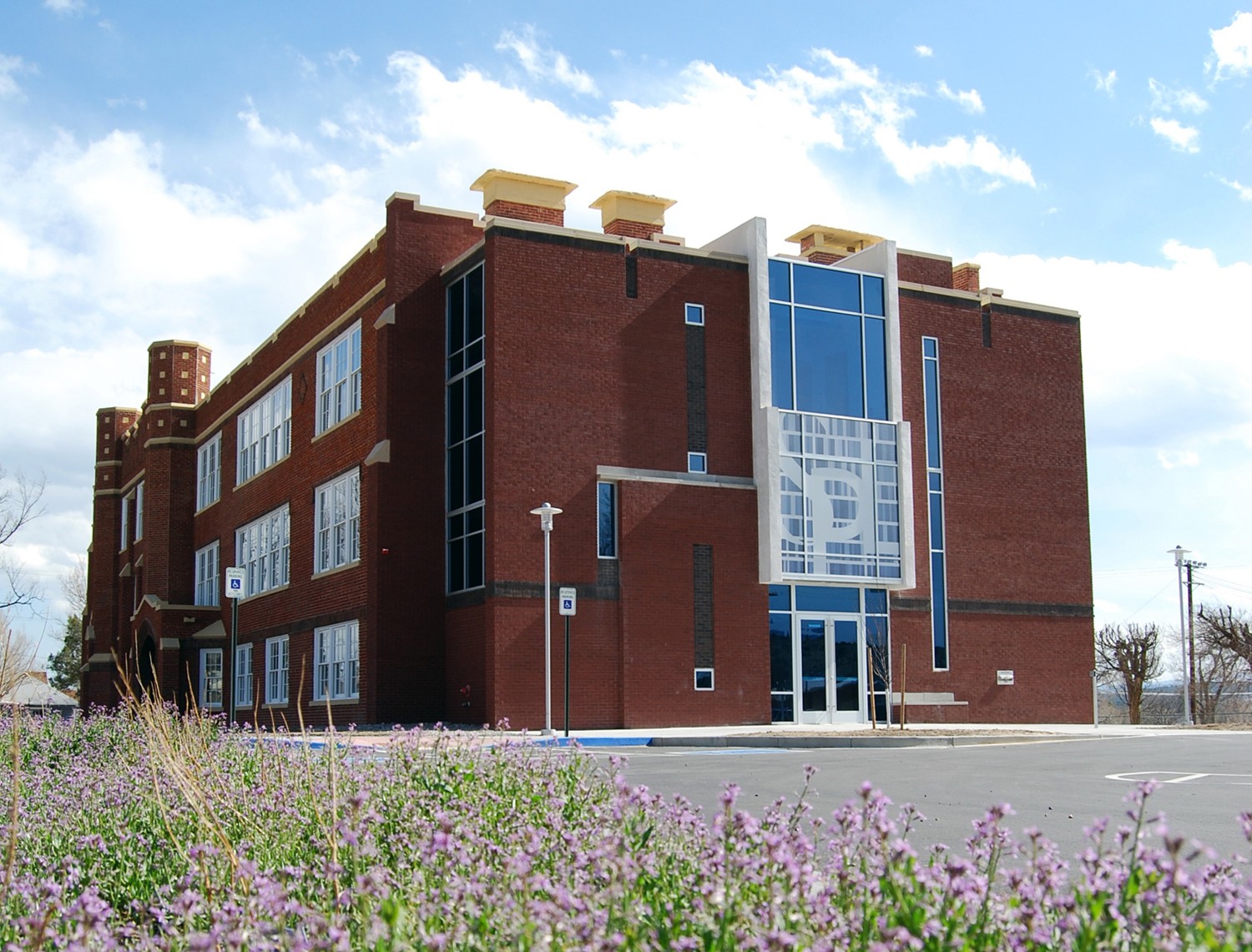 Filter content by studio:
Studiotrope Design Collective was commissioned to re-invision the abandoned Huerfano County High School, which was on the National Register of Historic Places, into the new Spanish Peaks Main Library. The newly formed District chose to take an aggressively innovative approach to expanding the building into a new type of community incubator; a Library and Learning Center combined. Studiotrope was chosen first to study the feasibility of rehabilitating the abandoned relic and second to help define and create the multi-use community center. The rehabilitation of a property on the National Historic Registry required acute sensitivity towards the historic defining characteristics of the existing architectural features and context. The finished building is a direct response to these characteristics as it celebrates the unique qualities of the past century and showcases today's technological advances.
The interior concept was designed around an intuitive layout for wayfinding, and sustainability. Paint colors, furnishing fabrics and materials were thoughtfully selected to increase the customer's ability to self-navigate throughout the library without the heavy use of signage. The color scheme was driven by a desire to have a timeless pallet, with most of the color left to the books and visiting patrons. Major sustainable component include: recycled rubber flooring, chairs made from recycled car battery plastic and seat belts, Low-VOC / Low-odor paint, Greenguard certified fabrics, donated furnishings, recycled shelving from another library, and geothermal heating and cooling.
Studiotrope's Graphic Studio also created Identity and Branding for The Spanish Peaks Library District. This included: logo design; business cards that doubled as bookmarks; collateral; copywriting; and fundraising, marketing and print materials.
Filter content by studio: