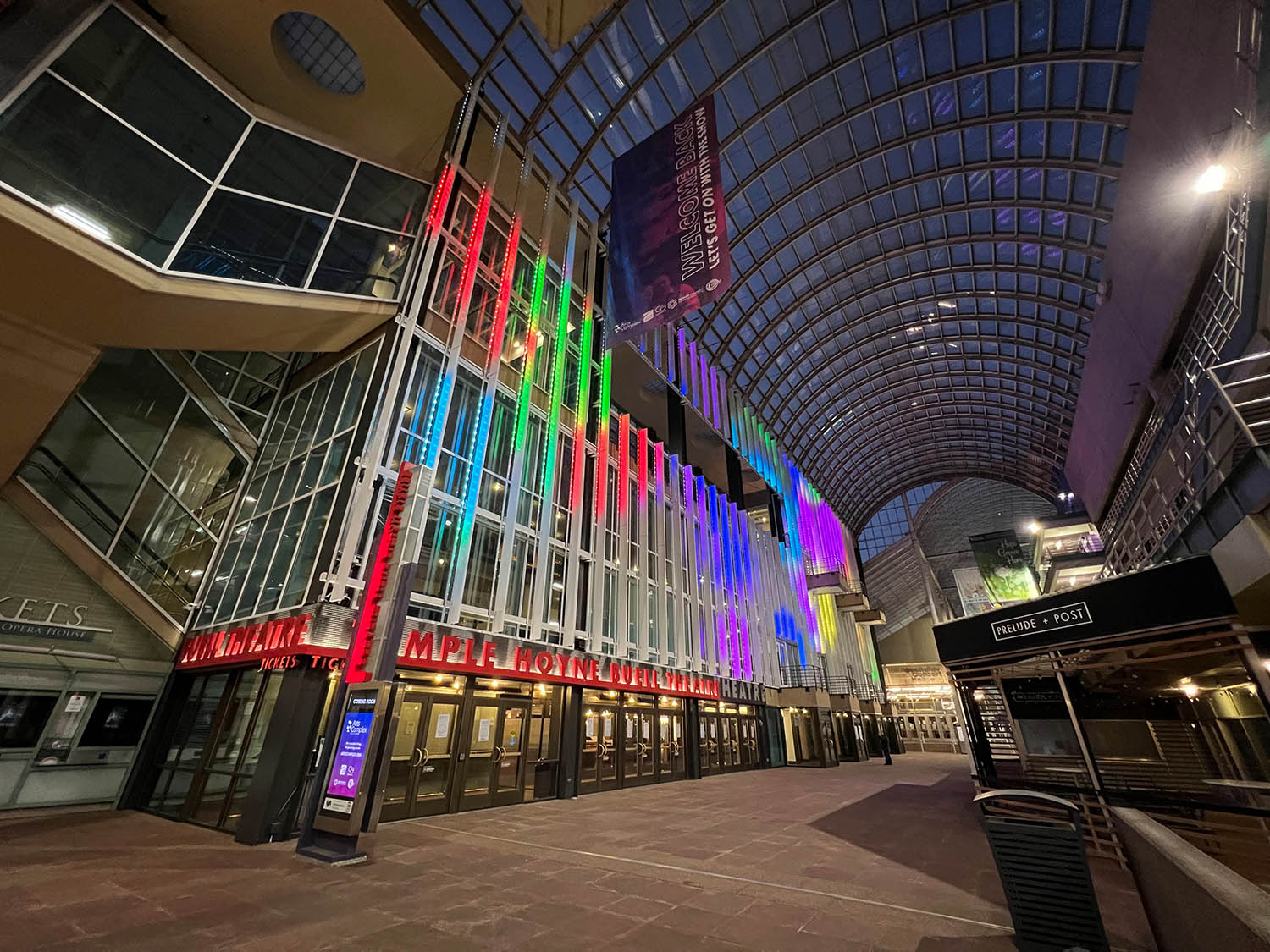 Filter content by studio:
The Buell Theatre at the Denver Center for the Performing Arts is one of the most well-loved venues to see the latest touring Broadway musicals. Studiotrope was selected to develop a design for a facelift to the building exterior, lobby, drink service & concessions, box offices, dressing rooms and back-of-house restrooms. The design team began the project with an in-depth analysis of the existing facilities including mechanical, electrical, lighting, plumbing, elevators and fire alarm system. Time lapse video was used during several meetings to identify circulation pinch points and identify issues with patron queuing for box office, restrooms and drink counters. Interviews with end-user groups, facilities and staff were incorporated into the analysis to reveal any day-to-day issues with the building and its systems.

Once the building and its system were analyzed, the design team presented an Existing Conditions Report to the owner group to prioritize the issues encountered. The design team followed up with a Recommended Improvements Report that was priced in order to provide initial budget numbers for the project.

The design team was then selected for the design work, which included replacement of existing glazing systems to the bring the building up to energy code, and a playful façade batten and lighting system to make it more visible from 15th Street and allow the Buell to brand itself for each show performing there.
Filter content by studio: