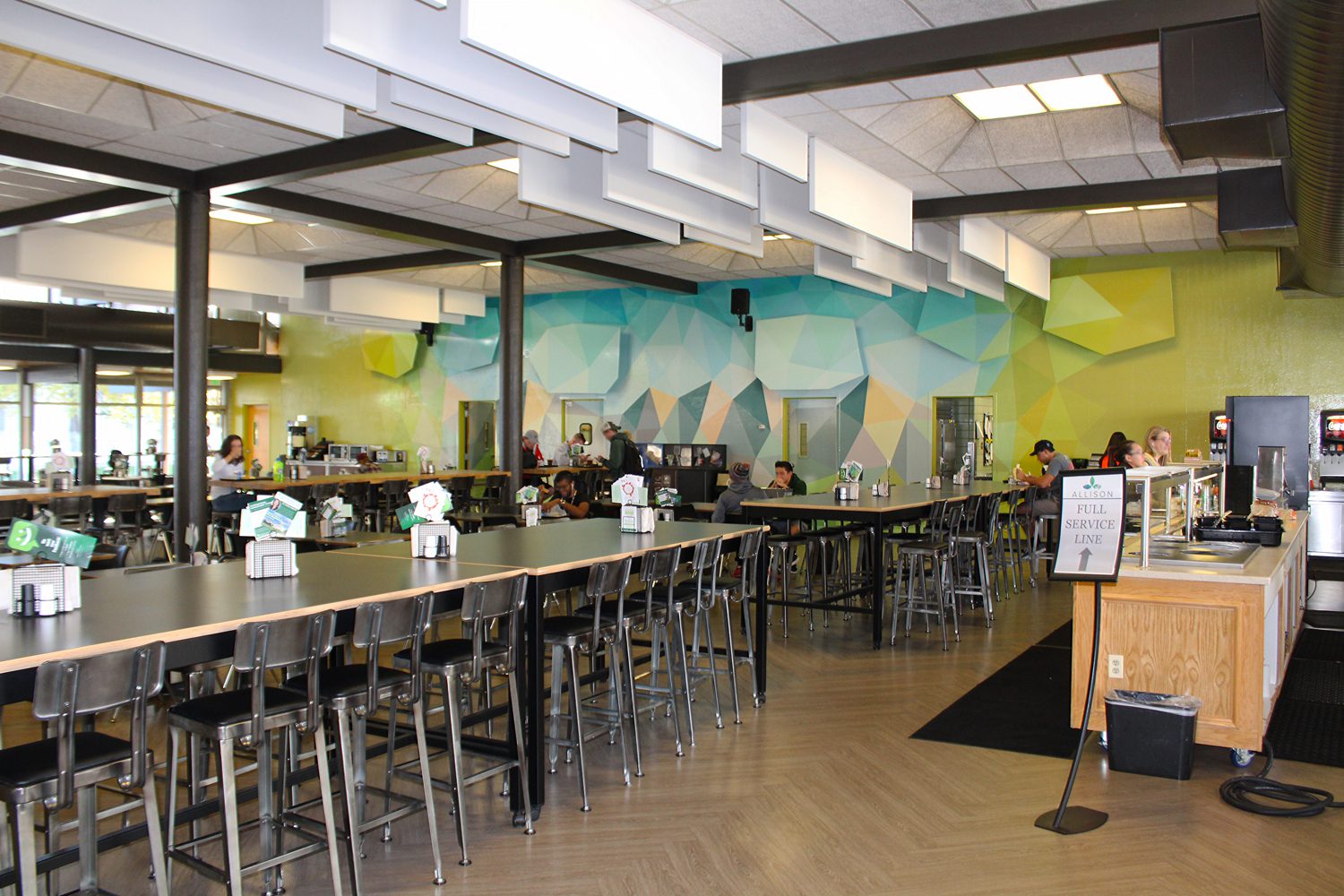 Filter content by studio:
Studiotrope was selected as CSU's Housing and Dining Services On-Call design firm in 2014. Projects with HDS have been executed with tight budgets and tight time constraints over winter and summer breaks. The projects have included everything from finishes and furniture to custom graphics. Each project requires coordination with the end-user, project manager and Campus standards to make sure all parties' expectations and needs are met in a timely manner.

This project was a rebrand of a existing dining hall with a refresh in furnishings, paint and flooring, while also adding a large pop of environmental graphics.
Filter content by studio: