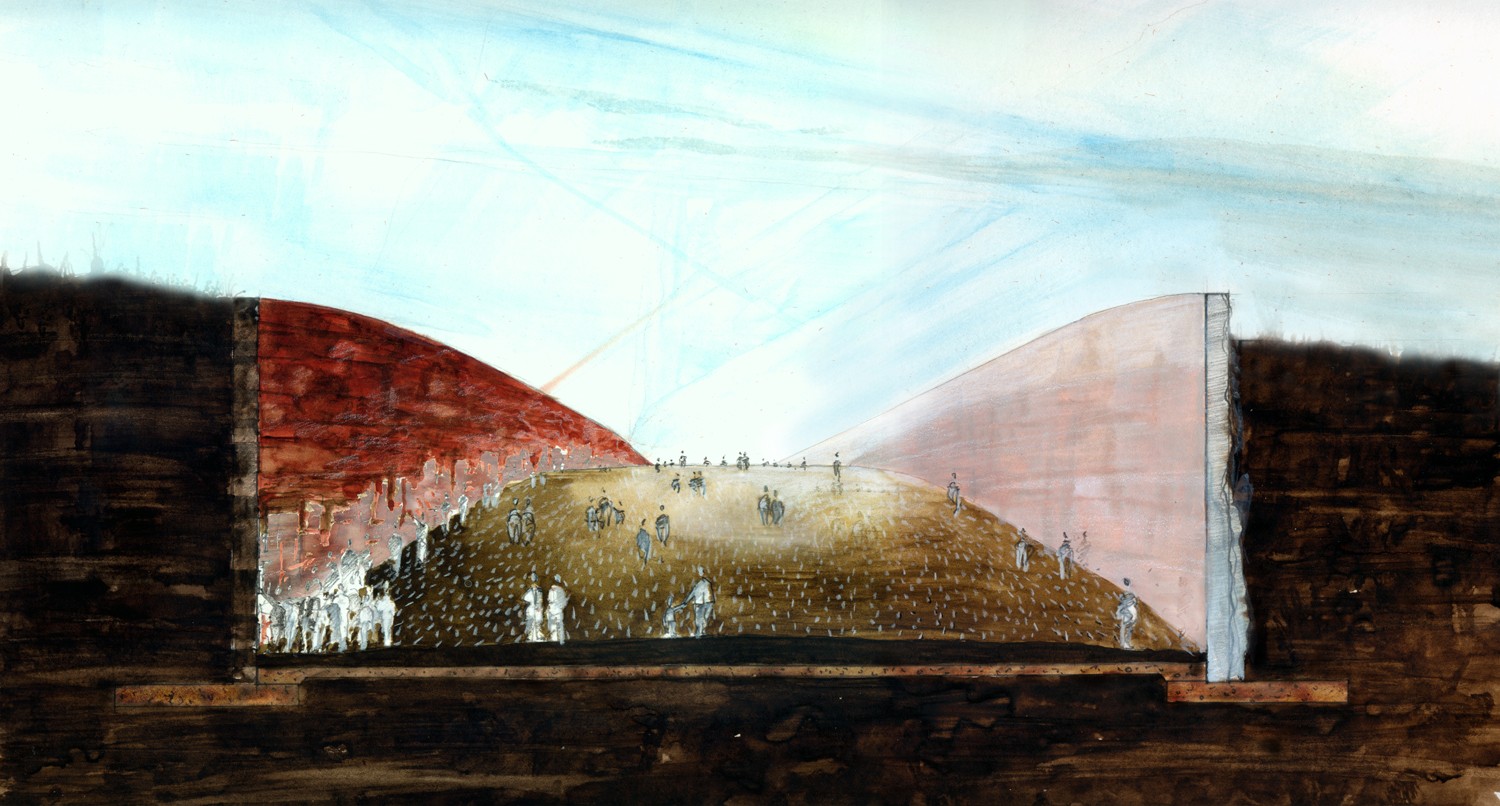 Filter content by studio:
The Families of Flight 93, the Flight 93 Memorial Task Force, the Flight 93 Advisory Commission, and the National Park Service – launched a design competition for a National Memorial on September 11, 2004. The competition guidelines challenged competitors to present design concepts for a "memorial expression" that portrayed the issues, ideas, and spirit and intent of the Mission Statement. The "memorial expression" could range from an individual artwork piece to a larger landscape treatment. All competitors were requested to consider the following themes, which represented the Partners' objectives:

• Honor the heroes of Flight 93—the 40 passengers and crew who on one September morning changed the course of history;

• Contribute to the dialogue of what a national memorial should be;

• Conceive a message that will reflect on the event that occurred on September 11, 2001, and be timeless in its power and conviction.

Our submittal was based on the following concept:

TIME1 _ period of duration; according to the recorded events of flight 93 the approach to the memorial expression is divided into three distinct temporal experiences: delay, ascent, descent.

TIME2 _ conception of past, present, and future, as sequence.

PAST; 40 pairs of footprints establish a precedent for our current and future actions.

PRESENT; the living wall transforms into a sitting area, a walking path, the privilege monument, and finally returns to the memory drive.

FUTURE; a new understanding is established; every moment is an eternity.

Each visitor will activate the memorial by engaging the living wall and leaving their footprints along the shoreline.

TIME3 _ particular moment; A number of moments were finalized upon the impact of flight 93 and, thusly, infinitely more were born.

The shoreline demarcates the threshold of 10:06:05 a.m., September 11, 2001.

By spending TIME in this field, walking the earth, we hope this memorial can manifest the significance and preciousness of every living moment.
Filter content by studio: