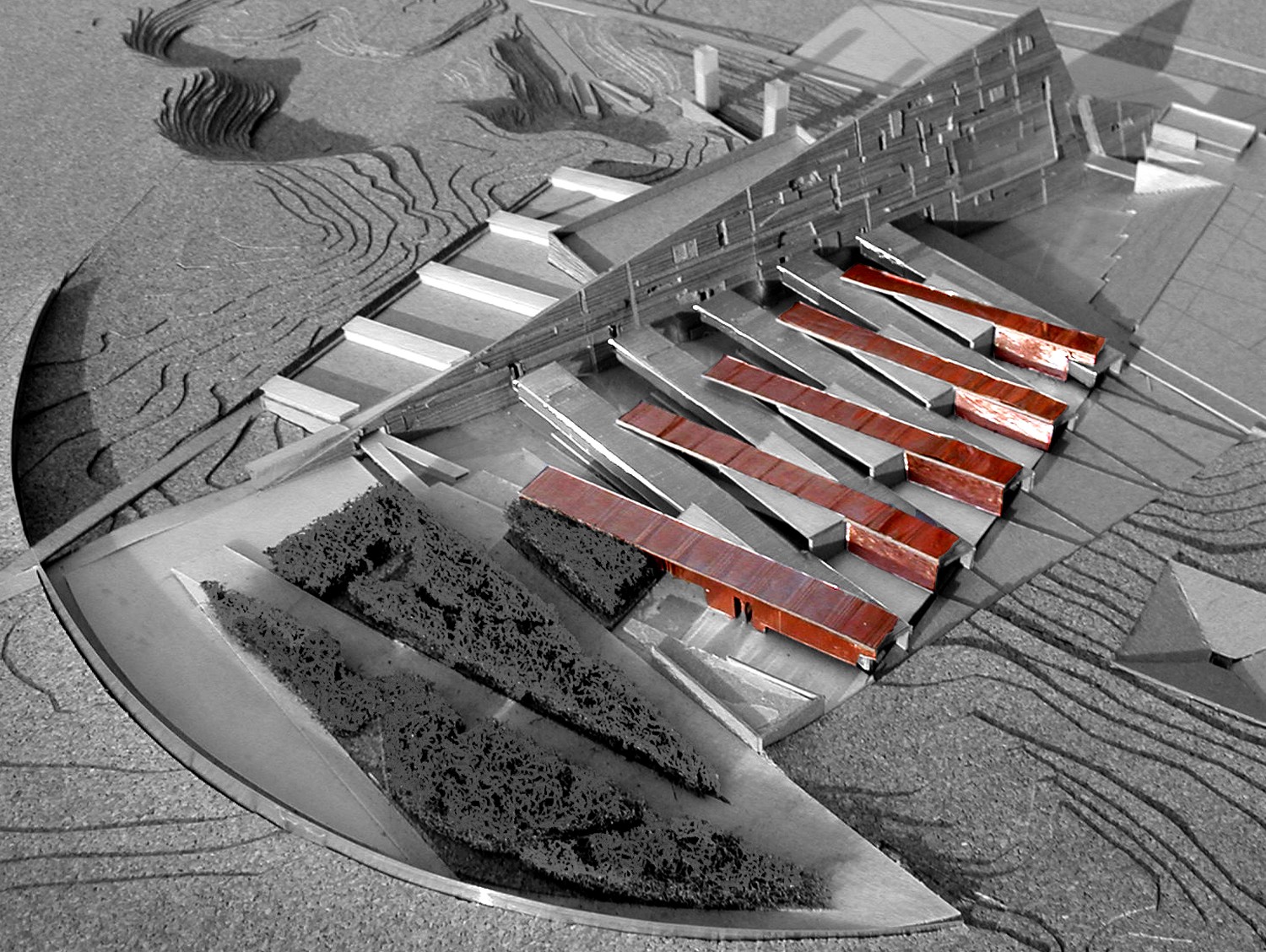 Filter content by studio:
Design Team : Joseph Montalbano, Jeffrey King, Matt Edmonds, Chris Moore, Joey Carrasquillo, Craig Dorroh, David Carnicelli

The competition for the design of the Grand Egyptian Museum (GEM) was the largest architectural competition in history with 1557 entries from 82 countries. Our submittal was based on the following concept:

THE MATRIX _ The large roof canopy over the museum proper is known as the matrix. The network and link system of the museum is translated into organizational devices and nodes to provide the visitor with immediate clarity of 'how to' navigate the complex (both physically and virtually.

THEMATIC ROUTES _ The bars are held together by a vertebrae called 'information points.' The vertebrae are the core of the virtual museum concept and represent the areas where visitors gain access to hyper-textual information. One bar has been provided for each of the nine historic Egyptian periods. While a visitor can enter at either end of any given period it will become quite clear the architecturally independent bars are actually co-dependent along the vertebrae. Thus the vertebrae links the five Thematic Routes both physically and virtually, blurring the distinction between them.

THE RAIN EVENT _ In the rare occurrence of a rain event, watter is celebrated via collection and containment. To pay tribute to the gift of the Nile, the entry plaza transforms into a wading pool becoming a vital exhibition in itself.
Filter content by studio: