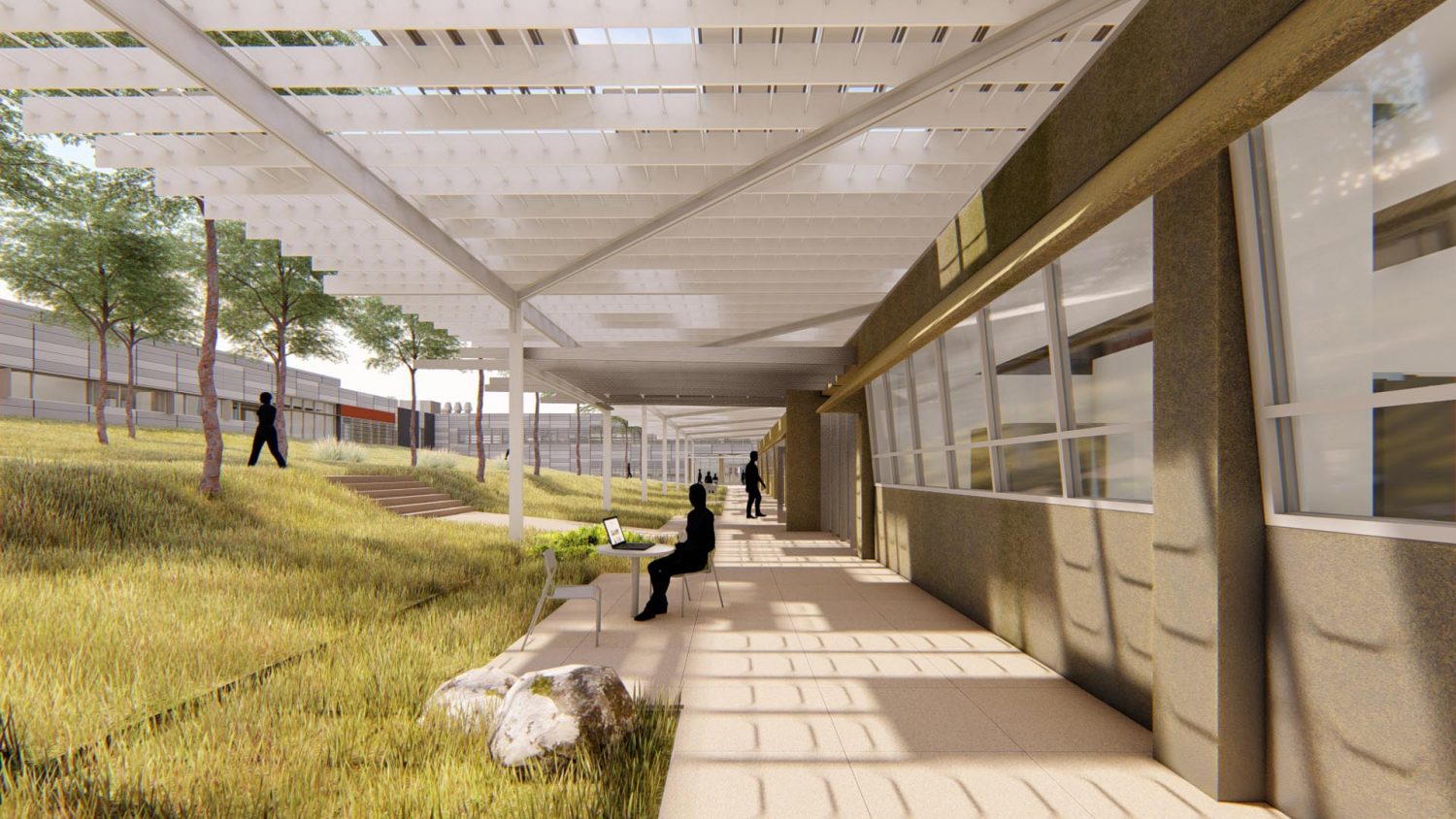 Filter content by studio:
The Spirit of NIST

The design proposal for Building 1 endeavored to find the means of capturing the spirit of the National Institute of Standards and Technology, and expressing that spirit in the architectural experience for all building occupants – whether those experiences are transpiring indoors or out amongst the landscape. The design team captured and utilized conceptual drivers to strengthen and synthesize a narrative that was uniquely suited for this building and the mission of NIST.
Frequency Comb

An optical "frequency comb" is a very precise tool for measuring different colors – or frequencies – of light. The technology, made possible by recent advances in ultra-fast lasers, can accurately measure much higher frequencies than any other tool. Frequency combs are widely used in metrology laboratories and physics research transpiring at NIST.

The "frequency comb" has inspired the design team to study the affects of light and how it can be captured or filtered because, as one scientist phrased it, "light carries all the information."
Light Shroud

The proposed "light shroud" design would both reinforce and shade the building, but would not obscure the original building elevations and character-defining features and could be easily differentiated from the original design as a new structure. In concept, the "light shroud" provides a tree-like canopy which is autonomous to the existing building structure while simultaneously integral to it.

The term "light" in "Light Shroud" carries two meanings:
- As a supplement to the required structural bracing enhancements to Building 1, the shroud will touch the existing building in the lightest manner possible.
- As a sun shading device, the shroud will play with the natural daylight which strikes Building 1 at least three hundred days per year.


Playing with Light

By orienting the concept of optical frequency towards the cosmos, the comb wavelength could be expressed in a new way. The trellis composition of the "light shroud" could respond to the cardinal axis of the sun and track shadows across the building and adjacent courtyards. The design team has begun to explore a series of alternative methods for expressing the changing shadows and patterns these lend to the overall design concept.
Filter content by studio: