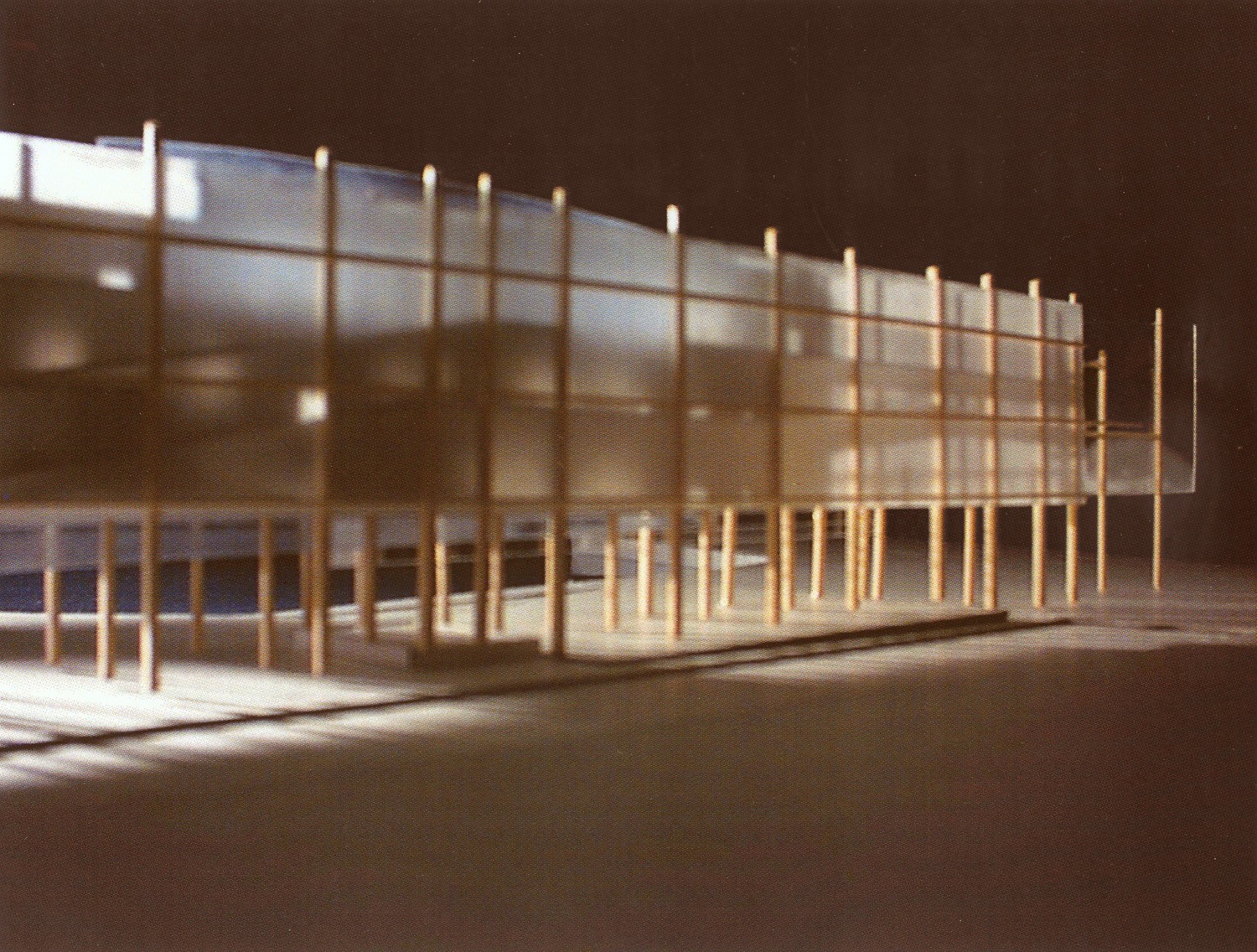 Filter content by studio:
Design Team : Joseph Montalbano, Matt Edmonds, Dan Kessler, Ben de Rubertis, Michael Stesney, Patrick Beaton, Thomas Falkenberg

Oslo has a meaningful relationship to its natural surroundings in Norway. It is these surroundings which largely determine the city's character and identity. With the fjord as a foreground opening out to a wider world, the encircling green hills create the city's frame and backdrop.

One of Oslo's fjord basins, Bjorvika, is separated from the city by a high speed road system. On the edge of the sea of this basin is the site for the new opera house. Our solution was to respect this vehicular transportation link while simultaneously addressing the pedestrian flow from the city. A linear organizational device, which flanked the roadway, provides a protective barrier between the water and the travelers.

Also at odds were the need to establish a physical landmark without blocking views or light from the sea. Oslo, especially in the winter, does not have an abundance of sunlight. The scrim along the "facade" of the complex will act as a billboard in silhouette. As the scrim moves back into the building proper the first of the interior functions are similarly transparent, thus allowing the glow of the light off the sea to penetrate up into the city. This is as equal an attraction from the nearby train station as the opera house itself.

The land in and around the site has been re-claimed as a destination for public gathering regardless of whether one has plans to attend a performance.
Filter content by studio: