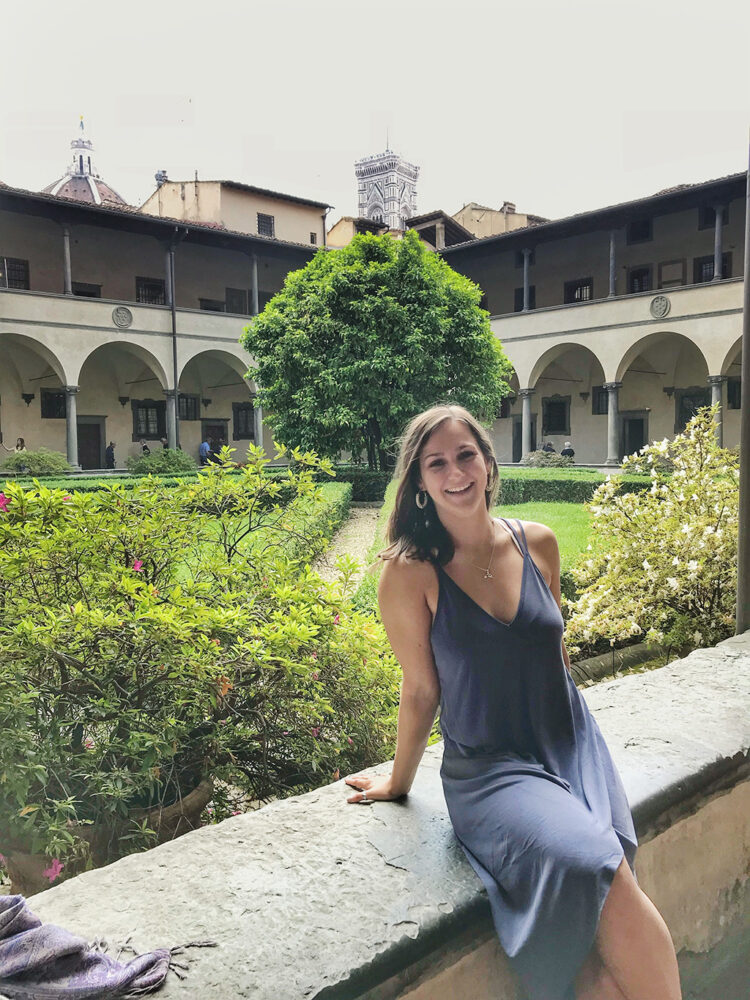 Nicole Ennist
nice@studiotrope.com
Interior Designer
Nicole has known she wanted to be an interior designer since she was 10 years old, when she drew floor plans for houses as a pastime. She spent a lifetime watching her mother's work as an occupational therapist, learning how to create a more inclusive world. This firsthand experience taught her how a thoughtfully designed and sustainable space can improve one's quality of life – a goal she continues to pursue within her design process.
A passionate learner, Nicole travels in order to experience different environments and cultures while seeing life from new perspectives. She spends her free time exploring the outdoors with her friends, her husband Connor, and their dog Winnebago. You may also find her scaling walls as she works towards becoming a proficient rock climber.
Nicole earned a Bachelor's of Science in Interior Design at Virginia Polytechnic Institute and State University.